LG 100W XBOOM ON2D AUD 2D-ON
AUD 2D-ON All In One HiFi System,Bluetooth,Dolby Audio HDMI,Boss Blast,Vocal Sound Control,CD/DVD Play Back
LG XBOOM ON2D
The all-in-one for bold party sound
A Super Bass Boost, and other fun features deliver big, powerful beats that take the party atmosphere up a notch.
Super Bass Boost
Powerful sound the party will feel
LG XBOOM ON2D generates extra airflow behind the speaker unit to produce thumping bass that sparks any party into life.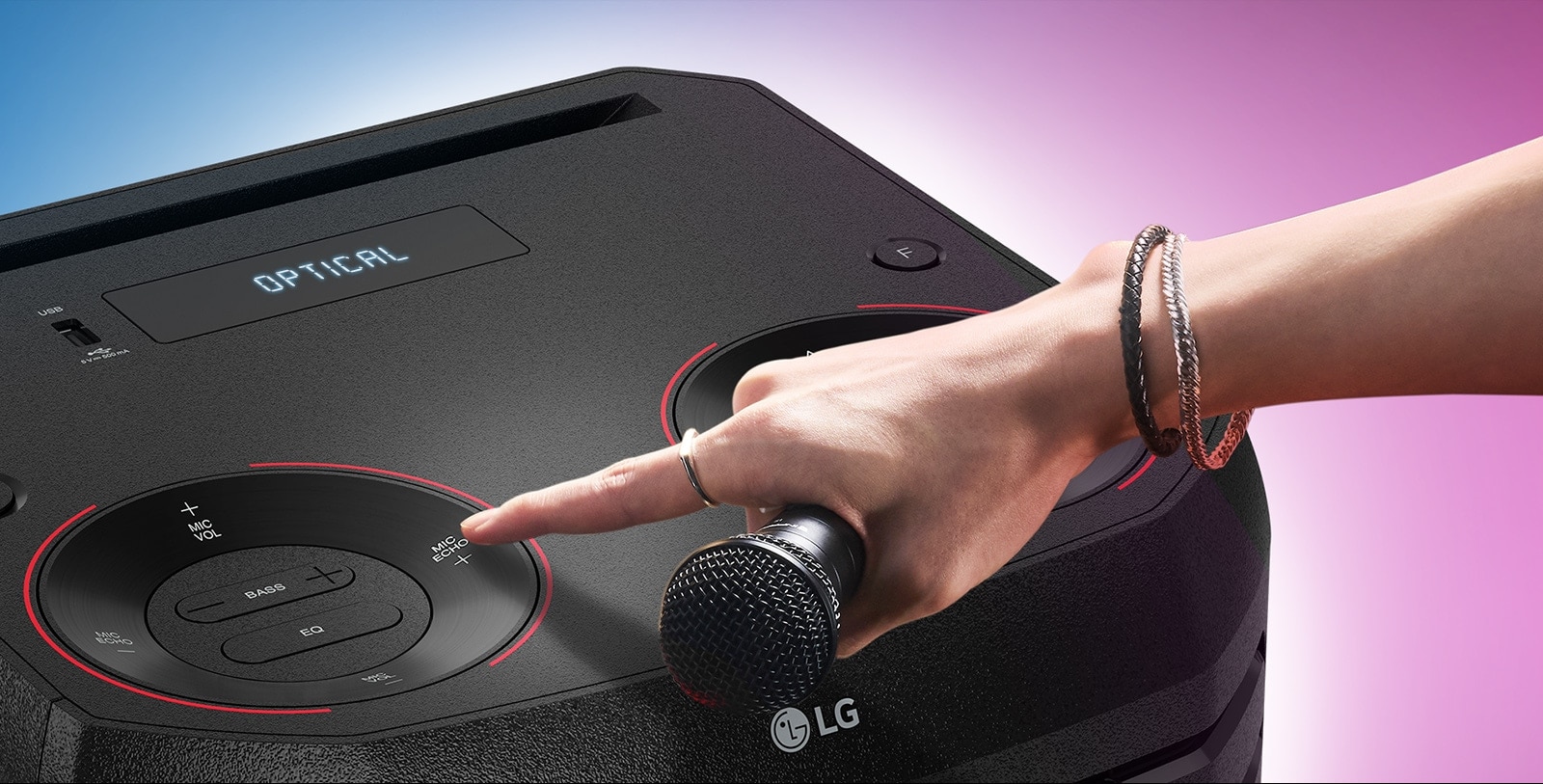 Vocal Sound Control
Sing it loud and clear
Adjust the music and microphone volume separately. Then when you're ready, sing your heart out. You can even do duets with two mics.
*Microphone not included.
**Vocal sound is microphone volume for your own voice.
Phone Cradle
Keep it in a convenient place
Put your phone in the groove so you don't lose it.
Connectivity
More ways to enjoy the party
Plug in to the AUX and sing your favourite song. Or use the CD player and radio to play music.\
LG 100W XBOOM ON2D AUD 2D-ON